The Strengthening and Internalisation of Ta'limul Muta'allim Values in Ma'had Darul Qur'an Wal Hadith Al-Majidiyyah As-Syafi'iyyah NW Pancor Lombok, Indonesia
Abstract
This study aims to reveal the tradition of character education principles in Ma'had Darul Qur'an Hadith (MDQH) Al-Majidiyah As-Shafi'iyah Nahdlatul Wathan Pancor, Mataram, based on the principles in Ta'limul Mutaallim. This research is qualitative research that uses a phenomenological approach. Sampling was done by purposive and snowball sampling. To determine the sample purposively, the researcher interviewed several informants from the teaching staff. On the other hand, in snowball sampling, the researcher explores in-depth interviews based on the recommendations of previous informants to collect data from several other informants. Furthermore, data was also collected through observation by directly observing student learning and documenting attitudes recorded in school records such as student conditions and Ma'had's profile. The collected data is then analyzed into an immersive study using the Miles and Huberman model, where the data is analyzed interactively and persistently until it is complete and the data is saturated. The results of this study indicate that studying the Book of Ta'limul al-Muta'alim will make students (santri) of Ma'had Darul Qur'an Hadith have morals such as sincerity (ikhlās), contention (istiqāmah), and patience (ṣabr).
Keywords
character education, Ta'limul Muta'allim, Tuan Guru
References
A'la, Abdul, Pembaruan Pesantren, Yogyajarta: LKIS, 2006.
Al-Jarnuzi, Burhanuddin , Ta'limul Muta'allim, terj. Aliy As'ad, Kudus: Menara Kudus, 1978.
Ali Sabana Mudakir, 2017 "Pengaruh Pembelajaran Kitab Ta'lim Al-Muta'allim terhadap Pembentukan Karakter dan Prestasi Belajar Santri" Jurnal Ilmiah al-Jauhari, 2 No.2
Aliyah, Endranul Aliyah Dan Noor Amirudin, 2020 "Konsep Pendidikan Akhlak Dalam Kitab Ta'lim Muta'allim Karangan Imam Az-Zarnuji". Tamaddun: Jurnal Pendidikan dan Pemikiran Keagamaan 21, No. 2 : 161-182.
An-Nahlawi, Abdurrahman, Prinsip-Prinsip Dan Metode Pendidikan Islam, Bandung: Diponegoro, Cet. 3, 1996.
Chusna, Nur Cholisatul, Naimatus Tsaniyah, 2021 "Implemantasi Kitab Ta'lim Muta'allim Dalam Membentuk Etika Berbakti Kepada Orang Tua Di Pondok Pesantren Bustanul Muta'allimin Dan Mambaul Quran Pringapus Kabupaten Semarang, Jurnal Saliha 4. No.1
Hamdani, Strategi Penerapan Konsep Peserta Didik Yang Ideal Menurut Imam Az Zarnuji Di Dalam Kitab Ta'limul Muta'allim Di Mahad Aly Pondok Pesantren Al Ishlahuddiny Kediri Lombok Barat. Jurnal Schemata UIN Mataram, Volume 8 No. 1, tahun 2019.
https://nasional.kompas.com/read/2017/11/10/11012621/profil-pahlawan-muhammad-zainuddin-abdul-madjid-santri-jenius-ntb-yang. Retrieved June 9, 2020.
Huda, Miftachul Huda and Mulyadhi Kartanegara, Curriculum Conception In The Perspective Of The Book Ta'lim Almuta'allim, International Journal of Education and Research, 3(2)
James P Chaplin, Kamus Lengkap Psikologi, Jakarta: PT Raja Grafindo Persada, 2002.
JR. Raco, Metode Penelitian Kualitatif, Jenis, karakteristik dan Keunggulannya, Jakarta: PT. Gracindo, 2010.
Kebijakan Nasional Pembangunan Karakter Bangsa 2010-2025.
Lickona, Thomas, Educating For Character, terj. Juma Abdu Wamaungo, Jakarta: Bumi Aksara, 2013.
Majid, Nurcholis, Bilik-Bilik Pesantren, Sebuah Potret Perjalanan, Jakarta: Paramadina, 1997.
Muhaimin, Srategi Belajar Mengajar, Surabaya: Citra Media, 1996.
Mukromin, 2019 "Resensi Kitab Ta'limul Muta'allim"Jurnal Manarul Qur'an 9, No.1.
Nakosten, Mehdi, Kontribusi Islam atas Dunia Intelektual Barat, Deskripsi Analisis Abad Keemasan Islam, terjemahan Joko S. Kahhar, Surabaya: Risalah Gusti, 1996.
S.A. Zianuddin Alavi, Pemikiran Pendidikan Islam pada abad Klasik dan Pertengahan, terj. Abudinata, dkk, Bandung: Angkasa, 2003.
Sukamadinata, Nana Syaodih, Metode Penelitian Pendidikan, Bandung: Rosda Karya, 2007.
Suwandi, Edo, Oking Setia Priyatna dan Kamalludin, 2020 "Pembelajaran Kitab Ta'limul Muta'allim terhadap Prilaku Santri" Jurnal Penelitian Pendidikan Sosial Humaniora, 5, No. 2.
Syamsul Kurniawan, Pendidikan Karakter, Konsepsi dan Implementasinya secara terpadu di Lingkungan Keluarga, Sekolah, Perguruan Tinggi dan Masyarakat, Yogyakarta: Ar-Ruzz Media, 2013.
Ummah, Yuli Choirul, dan Muhammad Barid Nizaruddin Wajdi, 2016, "Dismantling Paradigm Book Ta'limul Muta'allim" Educatio, jurnal of Education 1, No.2.
Ummah, Yuli Choirul, Educatio, jurnal of Education, Vol 1 No 2 (2016): November 2016).
Zubaidi, Character Education Design, Jakarta: Prenada Media Group, 2011.
DOI:
http://dx.doi.org/10.22373/jie.v4i2.10586
This work is licensed under a
Creative Commons Attribution-ShareAlike 4.0 International License
.
Welcome to DAYAH: Journal of Islamic Education open journal system. Thank you very much for visiting. We are looking forward to getting your articles
DAYAH: Journal of Islamic Education

All works are licensed under CC BY-SA
© DAYAH: Journal of Islamic Education 2019. Published by Center for Research and Community Service (LP2M) in cooperation with Master's Degree of the Department of Islamic Education, Postgraduate Program of Universitas Islam Negeri (UIN) Ar-Raniry Banda Aceh, Aceh, Indonesia.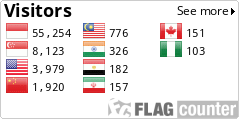 Indexed by:
Supported by: