Pengelolaan Program Tahfidzul Quran di Dayah Madrasah Ulumul Qur'an Pagar Air Aceh
Abstract
This research is motivated by the importance of tahfidz program management activities at Dayah MUQ Pagar Air as the integrity of the oldest tahfidz institution in Aceh, in order to survive the many applications of tahfidz programs that have sprung up in educational institutions, especially in Aceh. The purpose of this study is to describe the management of the tahfidz program. The method used is descriptive qualitative with data collection techniques using observation, interviews and documentation. The subjects in this study were Dayah Leaders, Head of Tahsin and Tahfidz Divisions, Ustadz/Ustadzah, and Santri. Data analysis starts from data collection, data reduction, presentation and drawing conclusions. The results of the study: The management of the tahfidz program includes (1) planning activities by analyzing program needs, setting goals, being in charge, costs, time and place. (2) Implementation is carried out by dividing intensive and regular classes. (3) Supervision by musyrif/ah by supervising program activities. (4) Evaluation is carried out through the development of the number of students' memorization and the quantity of tahfidz teachers. The application of the management function to the management of the tahfidz program if carried out properly, the success of achieving the number of hafidz-hafidzah 30 juz increases every year.
Keywords
Management, Program, Tahfidzul Quran
References
Badrudin. Dasar-Dasar Manajemen. Edited by Alfabeta. Bandung, 2017.
Eva Fatmawati. "Manejemn Pembelajaran Tahfidz Al-Quran." Jurnal Islamic Education Manajemen 4, no. 1 (2019): 25–38. https://doi.org/10.15575/isema.v3i2.5255.
Hidayah, Nurul. "Strategi Pembelajaran Tahfidz Al-Qur'an Di Lembaga Pendidikan." Ta'allum: Jurnal Pendidikan Islam 4, no. 1 (2016): 63–81.
Hidayah, Nurul. "Strategi Pembelajaran Tahfidz Al-Quran Di Lembaga Pendidikan." Ta'allum 04, no. 01 (2016): 63–81.
Indra Keswara. "Pengelolaan Pembelajaran Tahfidzul Qur'an (Menghafal Al Qur'an) Di Pondok Pesantren Al-Husain Magelang." Hanata Widya 6, no. 2 (2017): 62–73.
Kristiawan. Manajemen Pendidikan. Edited by Budi Utama. Yogyakarta, 2017.
Latifatul, Nurul, and Aisyah Safina. "Manajemen Pembelajaran Tahfidzul Qur ' an Santriwati Pondok Pesantren Islam Al-Mukmin Sukoharjo." SUHUF 31, no. 1 (2019): 13–39.
Lutfy, Ahmad. "Metode Tahfidz Al-Quran (Studi Komparatif Metode Tahfidz Al-Qur'an Di Pondok Pesantren Madrasah Al-Hufadzh II Gedongan Ender, Pangenan Cirebon Dengan Pondok Pesantren Tahfidz Qur'an Terpadu Al- Hikmah Bobos, Dukupuntang Cirebon)." Holistik 14, no. 02 (2013): 157–73.
Rianto, Yatim. Paradigma Baru Pembalajaran. Edited by Prenada Media. Jakarta, 2010.
Riduan, Muhammad, Mustolah Maufur, and Omon Abdurakhman. "Manajemen Program Tahfizhul Quran Pada Pondok Pesantren Modern." Ta'dibi 5, no. 1 (2016): 11–12.
Sa'dullah. 9 Cara Praktis Menghafal Al-Quran. Edited by Gema Insani. Jakarta, 2008.
Sudjana, Djuju. Evaluasi Pendidikan Luar Sekolah. Edited by Remaja Rosdakarta. Bandung, 2008.
Syah, Darwyn. Perencanaan Sistem Pengajaran Pendidikan Agama Islam. Jakarta: Gaung Persada, 2007.
Tarbiyah, Fakultas, Institut Agama, Islam Negeri, Iain Bukittinggi, Fakultas Tarbiyah, Institut Agama, Islam Negeri, et al. "Retna Fitri Supratman Zakir Sarwo Derta Gusnita Darmawati Abstrak Latar Belakang Pendidikan Secara Substansi Dimaknakan Sebagai Melepaskan Diri Sesuatu Yang Tidak Tahu Menjadi Tahu , Melepaskan Manusia Dari Keterbelakangan Sehingga Manusia Mencapi Titik F" 5, no. 1 (2020).
DOI:
http://dx.doi.org/10.22373/jie.v0i0.11301
This work is licensed under a
Creative Commons Attribution-ShareAlike 4.0 International License
.
Welcome to DAYAH: Journal of Islamic Education open journal system. Thank you very much for visiting. We are looking forward to getting your articles
DAYAH: Journal of Islamic Education

All works are licensed under CC BY-SA
© DAYAH: Journal of Islamic Education 2019. Published by Center for Research and Community Service (LP2M) in cooperation with Master's Degree of the Department of Islamic Education, Postgraduate Program of Universitas Islam Negeri (UIN) Ar-Raniry Banda Aceh, Aceh, Indonesia.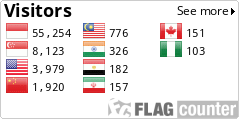 Indexed by:
Supported by: