Penutup Aurat bagi Perempuan Transgender dalam Hukum Islam
Abstract
Abstract
This study describes the review of Islamic law related to the sale and purchase of workdays conducted by factory workers Oil palm Fabrique in Simpang Nibung Rawas Village, South Sumatra Province. This paper is field research by interviewing 13 factory workers to get an overview of buying and selling working days. This study also uses a literature review from Islamic legal sources and MUI fatwas to explain the appropriateness of buying and selling working days with Islamic legal principles. In practice, buying and selling working days is not following the provisions of the MUI DSN Fatwa because the ujrah imposed on the seller is determined by one party, the buyer, and the amount of the ujrah is expressed in terms of percentage rather than in nominal form. Besides, there is a mechanism that causes the transaction to contain gharar elements such as the sale of working days that are not yet owned, and the presence of gharar elements creates a new element, namely usury. Sales of working days that are not yet owned by workers cause at the end of the agreement the seller is required to pay the principal receivables accompanied by profits determined by the buyer that can be equated with borrowing money with interest. This research suggests that factory workers borrow funds from Islamic financial institutions that are more in line with Islamic legal guidance This research suggests factory workers not to continue the practice of buying and selling weekdays because there are elements of gharar and usury in it and to consider Islamic financial institutions and zakat institutions as a solution for lending funds.
Abstrak
Penelitian ini menjelaskan mengenai kajian Hukum Islam terkait jual  beli hari kerja yang dilakukan oleh buruh pabrik CV. Sawit yang ada di DesaSimpang Nibung Rawas, Provinsi Sumatera Selatan. Penelitian menggunakan pendekatan penelitian lapangan (field research) dengan mewancarai 13 buruh pabrik untuk mendapatkan gambaran praktik jual beli hari kerja. Penelitian ini juga menggunakan literature review dari sumber-sumber hukum Islam dan fatwa MUI dalam menjelaskan kesesuaian praktik jual beli hari kerja dengan prinsip hukum Islam. Dalam praktiknya jual beli hari kerja tidak sesuai dengan ketentuan Fatwa DSN MUI karena ujrah yang dikenakan kepada penjual ditentukan oleh satu pihak yaitu pembeli dan besarnya keuntungan dinyatakan dengan bentuk prosentase dan bukan dalam bentuk nominal. Selain itu, terdapat alur mekanisme yang menyebabkan bahwa transaksi tersebut mengandung unsur gharar seperti penjualan hari kerja yang belum dimiliki, serta adanya unsur gharar tersebut menimbulkan unsur baru yaitu riba. Penjualan hari kerja yang belum dimiliki oleh buruh menyebabkan saat akhir perjanjian penjual diharuskan membayar pokok piutang disertai keuntungan yang di tentukan oleh pembeli yang dapat disamakan dengan peminjaman uang dengan bunga. Penelitian ini menyarankan para buruh pabrik untuk tidak melanjutkan praktik jual beli hari kerja karena terdapat unsur gharar dan riba yang diharamkan dalam Islam serta mempertimbangkan lembaga keuangan syariah dan lembaga zakat sebagai solusi peminjaman dana.
Keywords
hiwalah; jual beli hari kerja; anjak piutang Syariah
DOI:
http://dx.doi.org/10.22373/jms.v22i2.8413
Refbacks
There are currently no refbacks.
Copyright (c) 2021 Rahayu Irhami, Inggit Ayuning Pandini, Shuhita Endah Palupi
This work is licensed under a
Creative Commons Attribution-ShareAlike 4.0 International License
.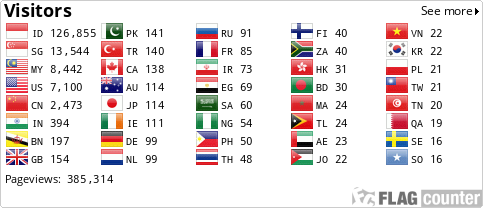 All works are licensed under CC BY-SA
© Media Syari'ah: Wahana Kajian Hukum Islam dan Pranata Sosial. Published by Sharia and Law Faculty, Universitas Islam Negeri Ar-Raniry Banda Aceh